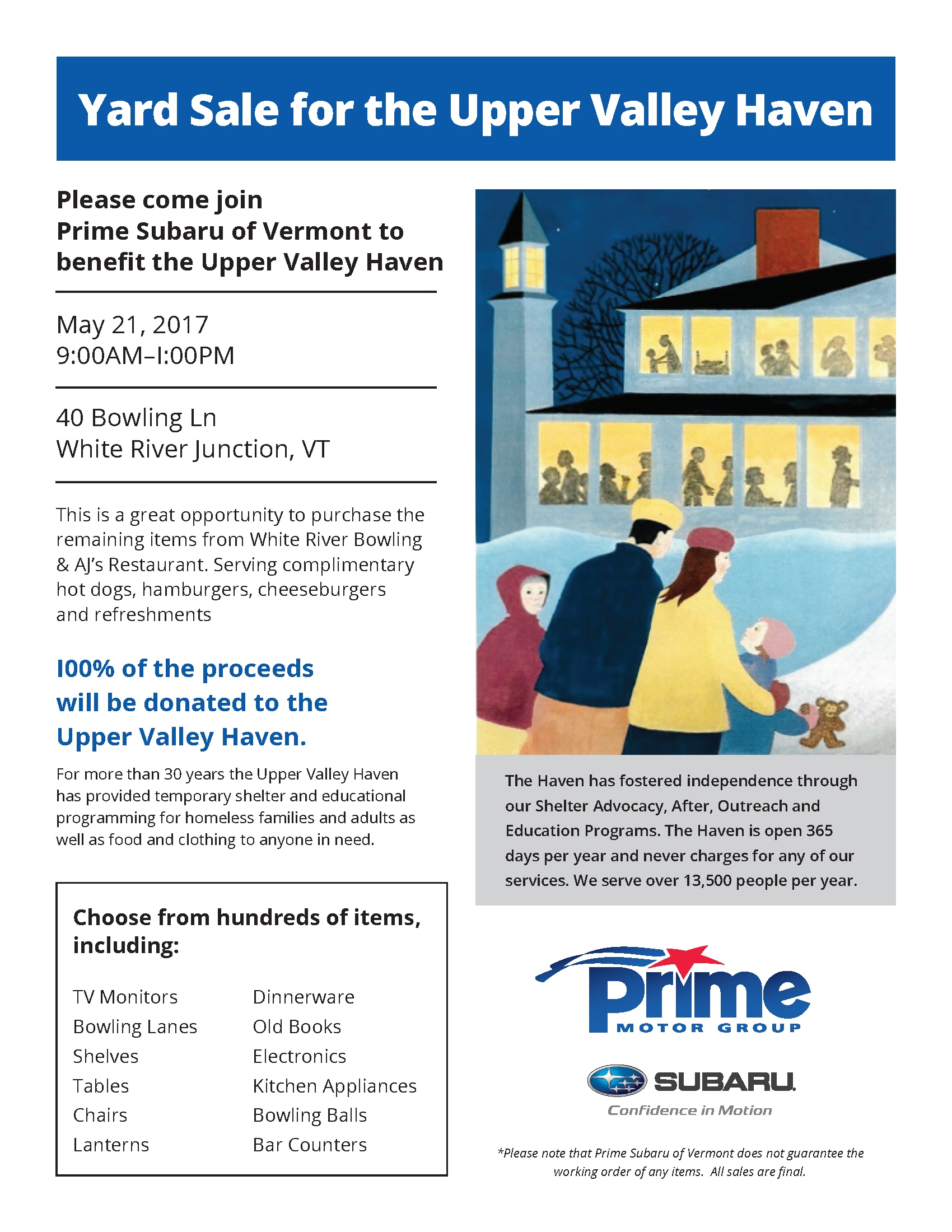 Here at Prime Subaru Vermont, an important part of our mission is to support and give back to our local community. In that spirit, we are hosting a yard sale this Sunday, from 9am to 1pm benefiting Upper Valley Haven and their mission of helping those in need in our community. Thanks to our recent acquisition of and future home, White River Bowling and AJ's Restaurant, items such as TV monitors, tables, bowling lanes, eating utensils, and more, will all be available for purchase on Sunday.
Yard Sale for the Upper Valley Haven
Prime Subaru VT
40 Bowling Ln, White River Junction, VT

9:00 am – 1:00 pm
100% of the proceeds from the yard sale will be donated to Upper Valley Haven.
We want to raise as much money as we can for Upper Valley Haven, but we need your help! Our goal is to sell every item at the yard sale, no matter the price.
Complimentary hot dogs, burgers, and refreshments will be provided, as well.
As active members in the Norwich community, we see how much Upper Valley helps our brothers and sisters in need. With your support, Prime Subaru VT can contribute funds, allowing Upper Valley Haven to be a continued success and resource. (94 Bowling Lane, White River Junction, VT 05001)